Hello Steem Ocean community! @lovebooster, founder of Dcomix.com, a decentralized webcomics platform, brings you Fish Scales, a satirical funny comic strip with uncanny characters [Planky, Minny, Dolphy, Sharky, and Whaly] that would make you realize your influence in the Steem ecosystem.
Dcomix, which is already setting the tone for showcasing various webcomics by the hashtags #steempress, #steem, #dcomix, and #fundition will run from the testing stage throughout the entire campaign period with Fundition.io.
With WordPress, the presentation of Fish Scales in Steem blockchain will try to capture the interests of comics creators, artists, and bloggers out there who are eager to earn from their online posts but with the SteemPress plugin's help, of course.
So we want to show you our appreciation for the Steem community by giving you Fish Scales comix today and a formal invitation soon to test Dcomix platform.
Webcomics creators worldwide can join the Steem blockchain and earn from their craft and, with your help, Dcomix project can surely meet its goal. Please feel free to contribute by doing the following:
HOW TO HELP
If you want to support us, you can help by:
UPVOTE — Vote this post and you'll become a Dcomix supporter
RESTEEM — Resteem this post so that Dcomix Project could reach more people
SEND SBD — Steem Dollar of any amount
SEND STEEM — STEEM of any amount
SEND CASH — Through PayPal, you can send $10 minimum
Because together we can build a better future for webcomics creators through Dcomix.com.
Sharing ♥ through Fundition…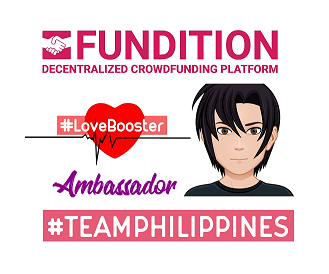 **********
This positive vibe is what DCOMIX is all about. We hope that by putting up a decentralized webcomics platform, we would be able to provide you an amusing place to have a better perspective and a better life to those who want to earn from their artworks.
Fundition is helping us in this simple beginning and we are thankful for the seed fund that we are receiving. So with the crowdfunding system, join our goal to help the webcomic creators survive and grow. We look forward to your donations to provide an opportunity for hundreds of artists to earn and be featured through DCOMIX.
Be our Backer and Supporter by voting for us. Click the linked image to donate any amount…

Visit DCOMIX Domain in Discord today!